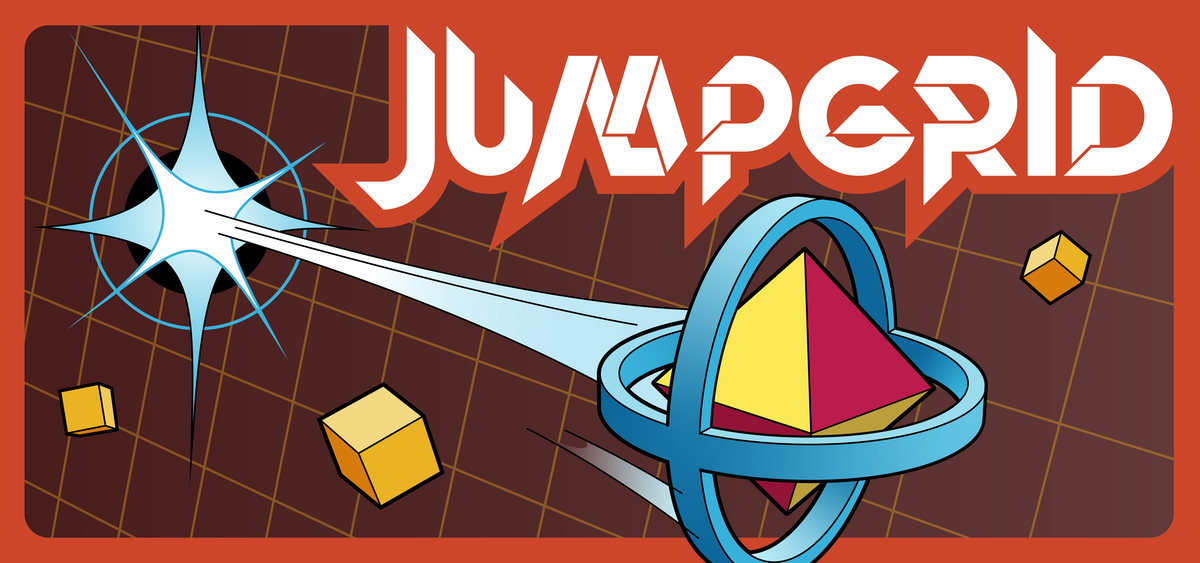 Factsheet
Developer:
Ian MacLarty
Based in Melbourne, Australia

Release date:
12 Feb 2019 (Steam), 9 May 2019 (iOS)

Platforms:
iOS
Steam
Itch.io
Mac App Store

Website:
ianmaclarty.com/jumpgrid

Regular Price:

| | |
| --- | --- |
| USD (App Store) | 2.99 |
| GBP (App Store) | 2.99 |
| EUR (App Store) | 3.49 |
| AUD (App Store) | 4.49 |
| USD (Steam) | 4.99 |
| GBP (Steam) | 3.99 |
| EUR (Steam) | 3.99 |
| AUD (Steam) | 7.50 |
Languages:
English, German,
French, Italian,
Spanish, Dutch,
Chinese (Simplified),
Japanese, Korean,
Portuguese (Brazil),
Russian

Description
JUMPGRID is bullet hell hyper-Pac-Man. Survive an ever-moving cosmic obstacle course by deftly teleporting between nodes on the "jump-grid". Clear all nodes to open a wormhole to the next level. Success requires only a few seconds of precision finger ballet, but touch any of the pulsing hazards and the level instantly resets, ready for you to try again, and again, and again... This is a game about honing your muscle memory until you learn to dance with your fingers!
History
Features
Skin-of-your-teeth gameplay with easy to learn controls
Over 100 uniquely challenging levels
An original pulse-pounding electronica soundtrack
Speedrun and infinite modes with leaderboards
Adjustable game speed and setting to reduce flashing
Logo & Icon
download logo files as .zip (338KB)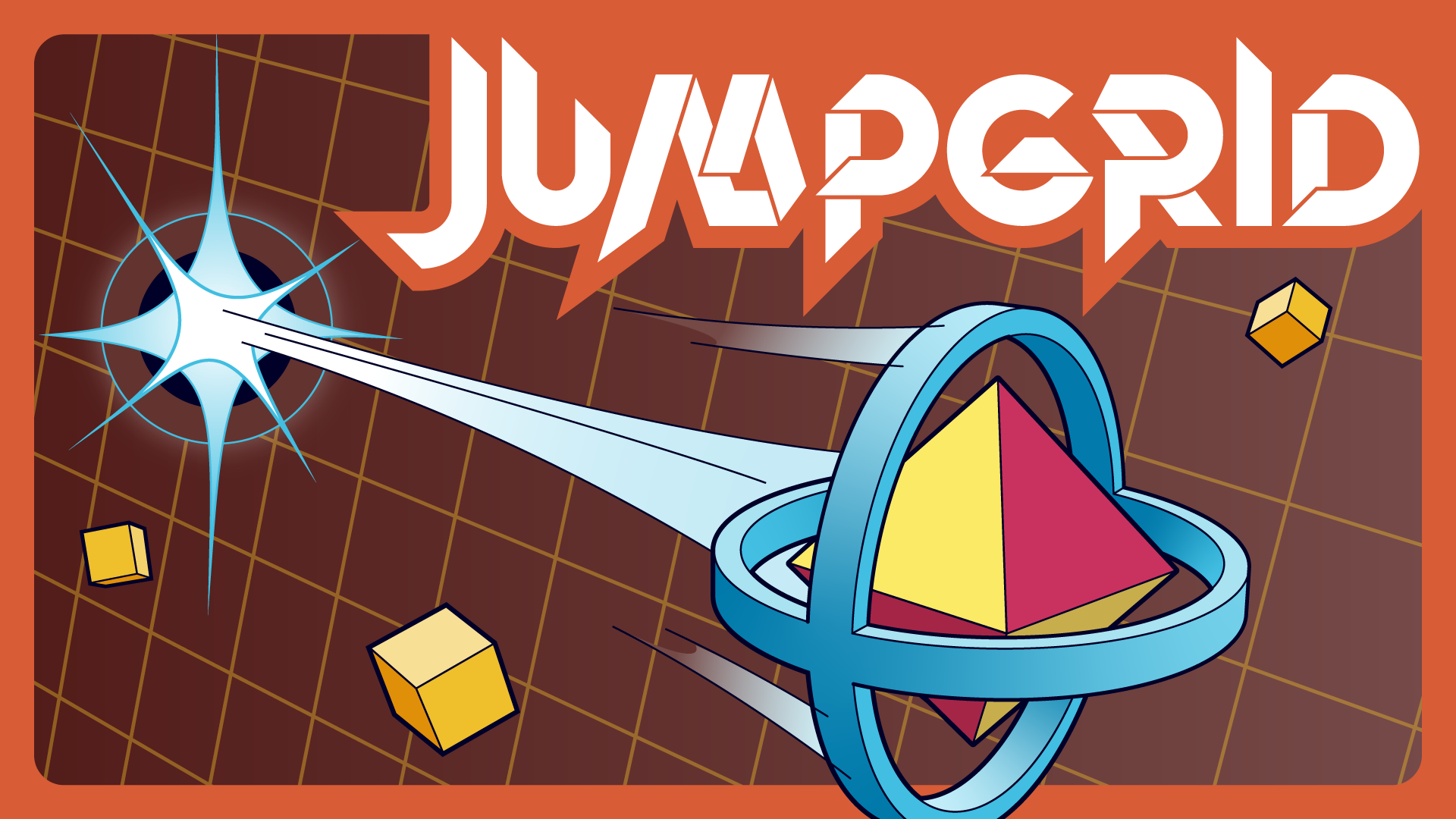 Awards & Recognition
"Winner - Excellence in Design" 2019 Freeplay Awards
"Honorable mention - Excellence in Design" 2019 Independent Games Festival
"Winner, Best Gameplay" 2019 BIG Festival, Brazil
"Official Selection" BitSummit 2019
"Finalist" 2019 Play by Play Awards
About Ian MacLarty
Boilerplate
Ian MacLarty is a videogame developer living in Melbourne, Australia, with an interest in small-scale, experimental designs. Most of his games are pay-what-you-want on itch.io, but he's also released several commercial games such as the award-winning puzzle game Dissembler (2018) and the fast-paced rotational runner Boson X with Jon Kerney (2013). His abstract 3D art game The Catacombs of Solaris (2016) won the 2018 Freeplay Award and has been popular at festivals. His upcoming minimal action game JUMPGRID received an honourable mention in the Excellence in Design category of IGF 2019. He uses his own open-source engine Amulet for most of his games.
More information
More information on Ian MacLarty, our logo & relevant media are available here.
JUMPGRID Credits
Ian MacLarty
Game design, programming, music, graphics
Bethany Wilksch
Logo design and promotional artwork
presskit() by Rami Ismail (Vlambeer) - also thanks to these fine folks